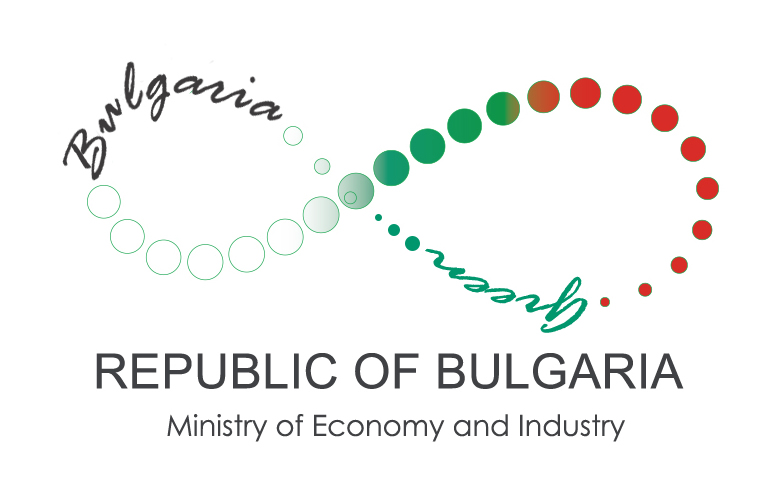 The Ministry of Economy and Industry has the mission of promoting the transition of the industry from linear to circular production processes. Participation in Forward Green (FG Expo) is an opportunity to learn about good practices in sustainable economic management, policies, and practices oriented toward green entrepreneurship and innovation. "Forward Green" (FG Expo) will contribute to the promotion of a new entrepreneurial mentality based on circular planning, ecological thinking, and transforming business models in the direction of protecting natural resources and sustainable practices.
The Forum, held as part of the exhibition, is an opportunity to discuss at a high level the complex energy situation in Europe, the serious new initiatives at the European level, and the convergence of positions regarding the application of alternative energy carriers and measures to improve energy efficiency in homes and businesses.
"Forward Green" (FG Expo) will also provide direction for developing relations between Greece and Bulgaria in the field of green and circular economy.
Company

Profile

MITOV ENGΙNEERING LTD.

Mitov Engineering Ltd, based in Sofia, offers professional electrical services specialized in performing the study and construction of high and low-current electrical installations of industrial, public, and residential buildings, while at the same time, it provides active lightning.

KIBELA MINERALS

Kibela Minerals is an exploration and development company focused on discovering and developing of strategic minerals/metals (copper, lithium, basemetals, etc.) critical for the green transition. The company main focus is building a multi-asset production profile in emerging mineral districts in Eastern Europe currently operating in Bulgaria.

http://www.velocityminerals.com - ppalenkov@velocityminerals.com

PATISHTA I MOSTOVE LTD

Patishta I Mostove Ltd is a leading Bulgarian construction and production company, operating on the market for 30 years. Its main activities are in the field of infrastructure construction, reconstruction, repair of roads and road facilities, residential and industrial buildings, industrial design, engineering and trade, and many others. The company uses innovative technologies, recycling and implementing waste products from the construction process, thus producing environment friendly and ecological asphalt products and supplements.

RESPROMCOMPLECT AD

RESPROMCOMPLEKT AD was established in 1971 and has over 50 years of history, traditions and experience in the engineering of complex telecommunications facilities and security systems. The company has implemented numerous projects in Bulgaria and abroad. It carries out full engineering - design, delivery and installation, as well as warranty and non-warranty technical support of various types of low-current installations and systems. Moreover, it carries out the system for early detection and prevention of forest fires since it is also the main contractor of forest fire prevention and early detection systems in 14 municipalities in Bulgaria, incl. technical support of the systems.

STARA ZAGORA MUNICIPALITY

The Investment Department team of Stara Zagora provides personalized investment support for local and foreign companies that wish to successfully relocate and expand their business in the city or in the wider region. They provide pre-investment consultations and business analyses, as well as guidelines for setting up a company in Stara Zagora. The team is heelful to those looking for local partner, suitable office space, production warehouse, highly qualified staff e.t.c.

EARTH AND MAN NATIONAL MUSEUM

Earth and Man National Museum, is a state cultural institute of national importance in Sofia established in 1985. Performs nationwide search, acquisition, exploration, preservation and presentation of minerals and mineral resources as an important part of the national natural heritage. Participates in the implementation of state policy study and preservation of cultural heritage, together with the competent state and municipal authorities. In parallel, it offers implemented methodologies and specialized assistance to the museums nationally.

ATAMIQ

ATAMIQ is a B2B platform for solutions, products and services aiming the ESG transition for the industrial companies. It supports stakeholders to reach the environmental goals, achieve a sustainable business model with high-quality products and special solutions.

The company's focus is to support the businesses to produce the best environmentally friendly and cost-efficient solution in the following categories: Potable water treatment plant (PWTP), Waste water treatment plant (WWTP), Sludge treatment from WWTP, PWTP and industry production, Storage and utilization of biogas, Heath exchangers e.t.c

ATLAS AGRO SCIENCE Ltd

ATLAS is managing to combat the problems arising from both industries, namely the pollution of the environment from the waste of treatment plants and the poisoning of soils through the excessive use of chemical mineral fertilizers. By processing the sludge through the patented zero-waste method and turning it into a 100% ecological liquid buoyant, the company helps the regulated disposal of waste as well as protects the soils by eliminating the use of mineral fertilizers.The benefits are not only increasing the growth and strength of the treated areas by up to 80% and optimizing your fertilization costs by up to 50% but also eliminating the need to replenish the soil with mineral fertilizers by up to 100%.